 X-Ray Fashion
X-Ray Fashion explores the truth behind the fashion industry in an immersive, multi-sensory installation uncovering the hardships workers must endure and the environmental threats caused by the garment production process.

It is an original concept created by MANND, directed by Francesco Carrozzini, produced by Connect4Climate - World Bank Group and Paul G. Allen's Vulcan Productions with the support of Alcantara, a certified 'carbon neutral' company. VR experience design and technical implementation by MOLAMIL.
The challenge
"We have been specializing in creating VR installations that incorporate physical effects such as changing grounds, wind and smells to immerse the viewers beyond the head mount. Winning the Connect4Climate pitch competition gave us a unique opportunity to cooperate with international partners and create a piece that tests new limits of immersive storytelling. The fashion industry is the second largest contaminant in the world, due to the ever-increasing clothing production. We want to use VR as a tool to focus on the issue of fast fashion and raise public awareness of consumer habits by not only showing them, but also make them physically feel the consequences of choosing the goods we purchase when not questioning its' origin "

- MANND.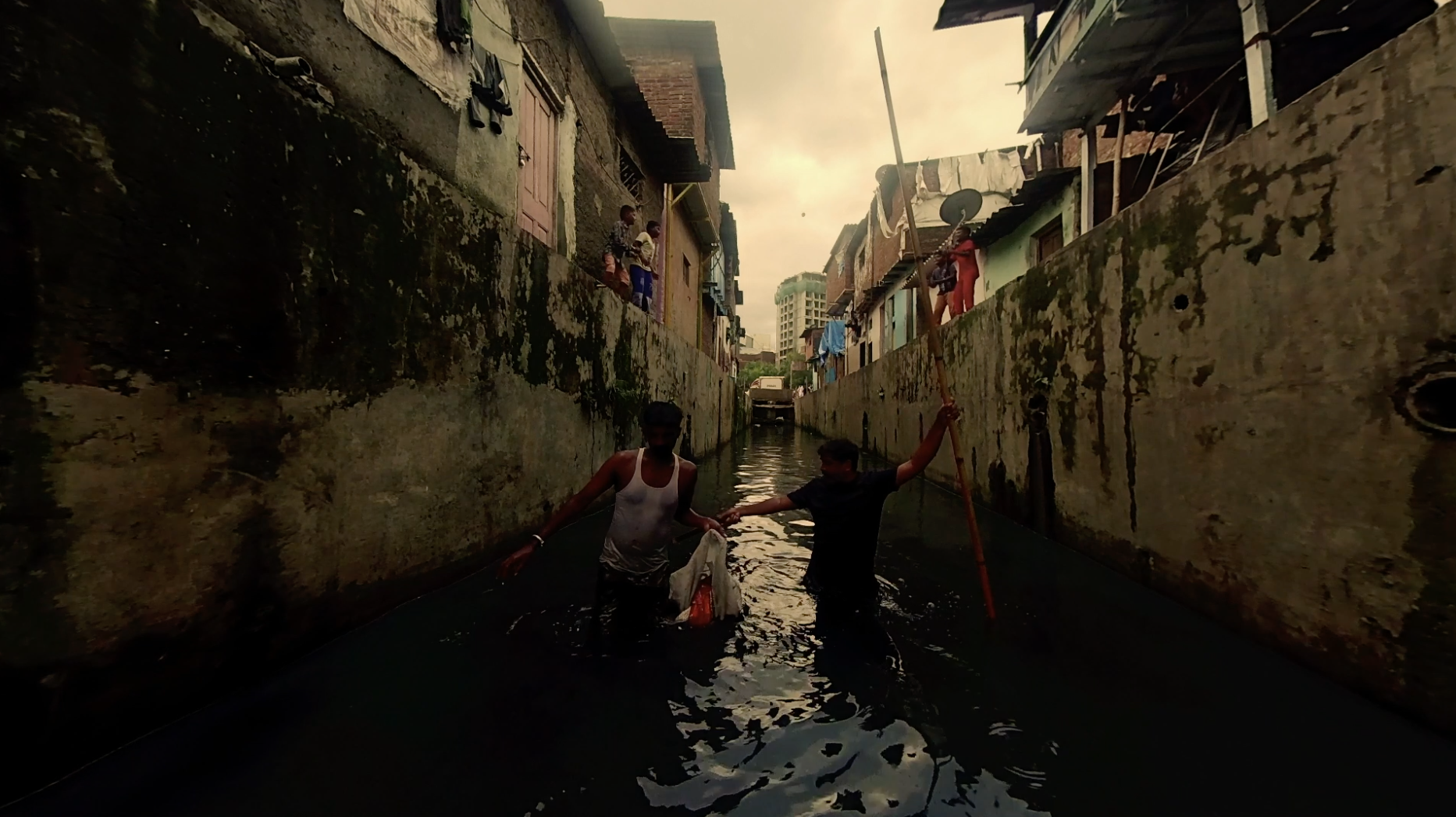 Multi-sensory storytelling
The visitor wanders through a 49-square meter physical installation exploring seven 360-degree live-action films showing different stages of garment production. From the cotton field to the dyeing vats that colour local waterways, to the sewing sweatshops and landfills of discarded clothes.

The visitors are guided from one 360 video to the next by walking through seven interactive CGI universes with the newly released VIVE PRO equipment, allowing people to explore the installation at their own pace. Given the scale of this production the project required a custom technology architecture that would allow a seamless creative collaboration between film, sound and 3D teams across Denmark, India, the US and South Africa. This pioneering VR piece explores physical and sensory effects by incorporating heat, wind, scent, shifting terrain and objects.